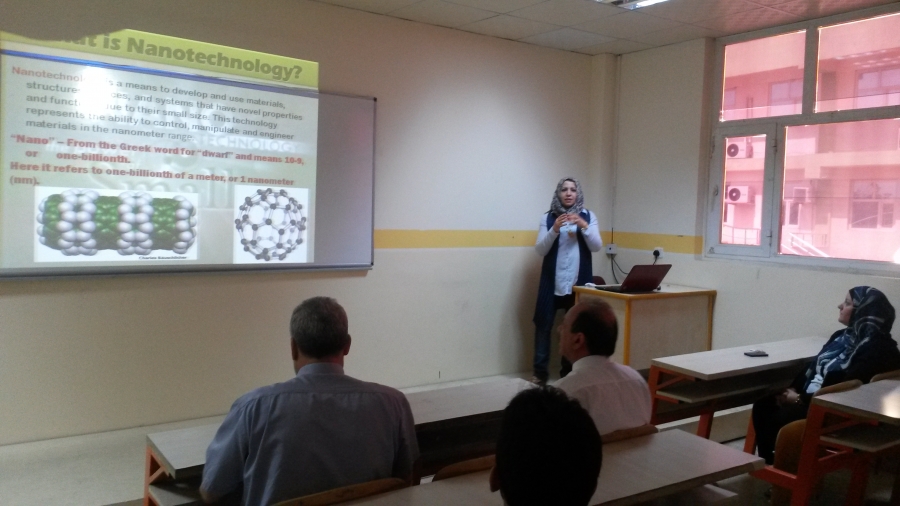 A seminar by Lecturer Taghreed Mahmud Younis entitled
In line with Cihan University academic and scientific procedure, Lecturer Taghreed Mahmud Younis delivered a seminar entitled "Nanotechnology" for academic staff in Department of Computer Science in the Room 116.
The seminar presented the history of Nanotechnology and development of this hot topic in research and industry. The applications of Nanotechnology also discussed and shown wide spectrum of applications can benefit from this outstanding technology. Finally, the future trends and challenges presented in the seminar.