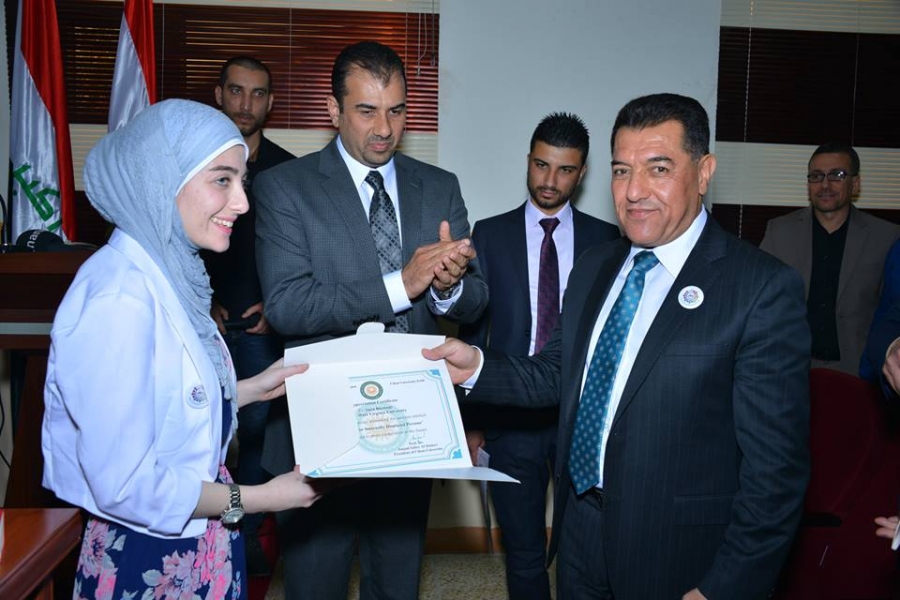 A Seminar by Sara Berzengi from WVU
On 14 May 2015 Cihan University Organised a seminar entitled "A New Approach to Higher Education: How to prosper as a college student in the modern era: An American Perspective" for Sarah Berzingi, from West Virginia University: Eberly College of Arts/Sciences & Reed College of Media.
The seminar was held at the VIP hall with the attendance of the University`s chancellor, head of both media and English departments and a number of lecturers and students of the University. 
Sara presented a valuable seminar aiming to deliver some tips to the attendance about how to become a best college student. 
At the end of the seminar our guest received some questions from the attendance and exchanged some ideas about different points of the seminar. 
From his side the chancellor of the University Dr. Amjed Sabir thanked Sara for her effort and awarded her with a certificate of appreciation.