Department of Media
Since 2013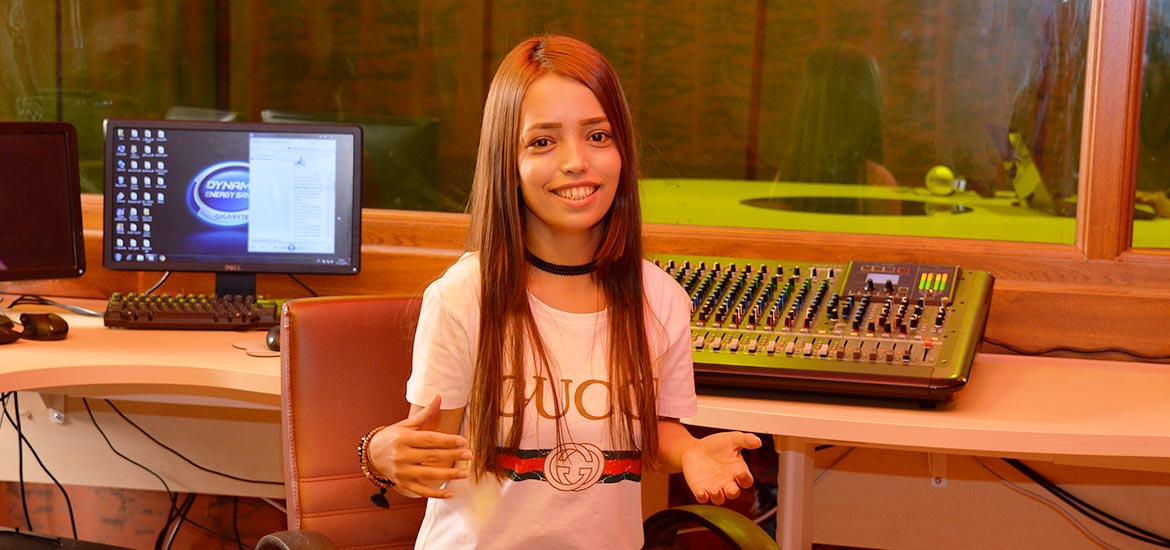 Description
It is an academic department of the college of Arts and Letters at Cihan University. It was established in the academic year 2013-2014. It aims at teaching media and its various arts as well as following-up the latest professional and technical developments in mass communication in order to have highly qualified graduates who can practice the profession of media in its different fields.
Mission
The department's mission is to prepare graduates who are able to meet the needs of the job market and the various media organizations. This will contribute to decreasing the shortage in qualified media staff. To achieve this goal, the department uses modern curricula , highly qualified instructors who combine academic qualifications and long-term experience in media work,
These measures will help in building-up the student's personality and prepare him/her to join the job market with confidence and strength.
Job Opportunities
Media graduates have the opportunity to work in many places and have available job opportunities, including:
News reporter, news representative, news editor and photographer in local, regional and international news agencies
Photographer, News Editor, Director, Program Producer, News Presenter and presenter of various programs on Kurdish, Arabic and English satellite and local channels
Press reporter, news editor, writer of articles, reports and press investigations, and news representative in local, regional and international newspapers.
Journalism Designer, television and electronic advertisements in advertising institutions
Media manager, public relations manager and marketing manager in companies, various government institutions and private institutions
A media spokesperson or official spokesperson in government institutions.
Managing social networking sites and managing electronic media sites in various institutions
teach in the media department and in universities and media institutes
Vision
The department aims at preparing an academic and educated staff who can adopt professional and scientific standards based on the needs and requirements of the society to attain development, progress, knowledge , democracy and societal peace.
Objectives
"The Department of Media aims at achieving the following:
1-Preparing a generation of graduates using modern curricula and intensive practical training so that they can compete in the job market.
2- Cultivating principles of highly enlightened and responsible media which will be abided by issues and aspirations of the society based on truth, objectivity, credibility, and human rights.
3-Developing learners' skills in the various majors of media( such as journalism, Radio/ TV, New Media, advertising, and Public Relations). It also aims at preparing learners for competition in the local, regional and international job market ( newspapers, magazines, news agencies, TV satellites, radio stations, online websites, public relations at government and private organizations as well as in the fields of advertising, marketing and commercial promotion.
4- Preparing a highly academic qualification of gradates who adopt recent techniques and professional principles in news writing, news editing and news photography .
5- Enhancing graduates' skills in the fields of preparing and presenting Radio/TV programs professionally as well as developing basics of the Radio/ TV anchor, presenter and reporter.
6- Developing the learners' skills regarding online writing and designing various news websites to create a direct contact with the increasing digital audience.
7- Training learners to perform various media roles with regard to planning and performing media, advertising and public relations campaigns as well as performing public opinion surveys using the latest samples of media planning.
8- Preparing learners to practice their media jobs according to ethics and laws of media which will help them avoid legal responsibilities while performing their job.
9- Preparing a media generation who is equipped with media economics and arts of managing media organizations so that they can face work pressure, time and competition among various mass media.
Meet Our Team
Best Team in the Region