Department of Physical Education and Sport sciences
Since 2016
Daytime Studies Evening Studies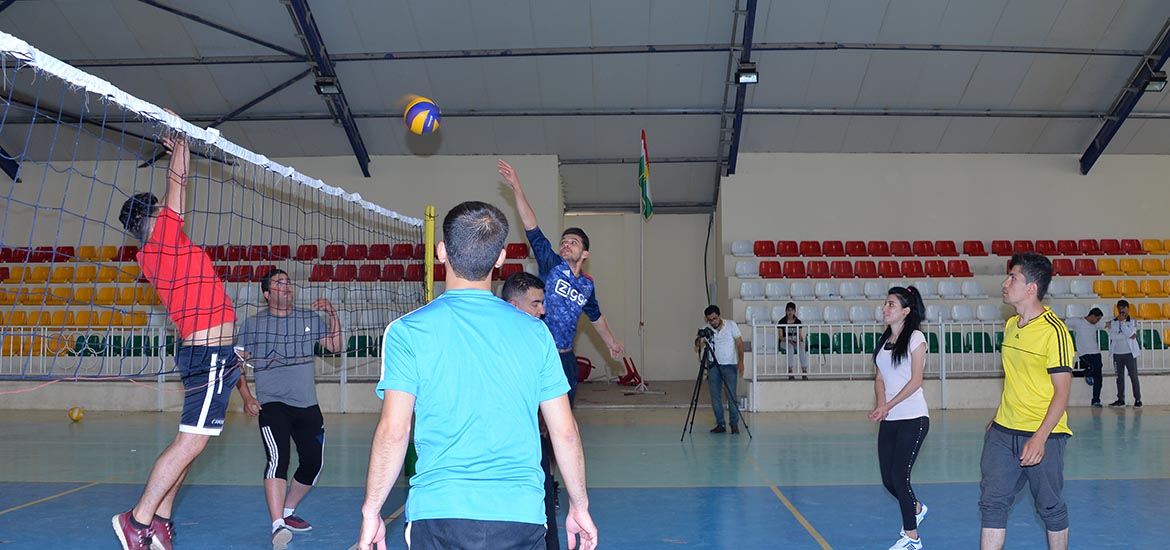 Description
It is an academic department of the college of Education at Cihan University. It was established in the academic year 2016-2017. It aims to teach sport and its various arts as well as to follow-up with the latest professional and technical developments in sport sciences in order to graduate a highly qualified generation who can practice the professional sport in its different fields.
Mission
The department message is to prepare an academic and educated staff who can adopt professional and scientific standards based on the needs and aspirations of the society to attain development, progress, and knowledge of sport sciences. Also to prepare graduates who are able to meet needs of the job market and the various sport organizations. This will contribute to meet the increasing shortage in the qualified sport staff. To achieve this goal, the department uses modern curricula, highly qualified instruction that combine qualifications and long-term experience in sport work.
Vision
The aims of Department of Physical Education and Sport sciences are to enable the student to: • appreciate and understand the value of sport education and its relationship to a healthy, active lifestyle • work to their optimal level of physical fitness • develop the motor skills necessary to participate successfully in a variety of physical activities • experience enjoyment and satisfaction through physical activity develop social skills that demonstrate the importance of teamwork and cooperation in group activities • show knowledge and understanding in a variety of physical activities and evaluate their own and others' performances • Demonstrate the ability and enthusiasm to pass on to others in the community the knowledge, skills and techniques that have been learned.
Objectives
The Department of Physical Education and Sport sciences aims to achieve the following: A. Knowledge and Understanding Demonstrate an understanding of the principles and concepts related to a variety of physical Education. B. Movement Composition Students should be able to compose and communicate meaning and ideas through movement. C. Performance and Application Apply tactics, strategies and rules in individual and group situations, health and fitness principles effectively through a variety of physical Activity. D. Social Skills At the end of the courses students should be able to: Work cooperatively, respect themselves, support and encourage others and develop attitudes and strategies that enhance their relationship with others
Meet Our Team
Best Team in the Region