College of Pharmacy
Since 2022
Description
College of Pharmacy at Cihan University-Erbil was established in 2022, and the education system is based on Bologna, which is a five-year program (Ten semesters). After completion of the programs, the graduate will be awarded the degree of B.Sc. in Pharmacy.Our mission and Vision reflect the values that define the unique identity and character of our University.
College of Pharmacy is a new college at the Cihan University-Erbil that enrols undergraduate five academic years. This program will offer the student a Bachelor degree (B.Sc. Pharmacy), conditioned with successful modules in all course, including the final advanced pharmacy practice experience with total ECTS 300
Mission
By instructing and preparing students to develop and improve the abilities required to practice pharmacy in every situation, Cihan University- Erbil, College of Pharmacy seeks to attain excellence in producing the following pharmacists, educators, and scientists; Provide high quality education for enhanced patient centred care through community engagement. Establishing ideal conditions for learning outreach in the community Foster faculty and staff development.
Job Opportunities
Graduating from the College of Pharmacy opens up a wide range of job opportunities in various sectors. Here are some potential career paths for students who have graduated from a College of Pharmacy:
Hospital pharmacist. Hospital pharmacists are medicine experts in the field of medicines.
Primary care pharmacist.
Community Pharmacist
Researcher / academic employee
Pharmaceutical industry / clinical trials. ( Clinical Pharmacy)
Working in medical laboratories as lab assistant.
Vision
Our vision is to be the destination to empower pharmacy students, researchers, educators, and practitioners to transform health care globally, through: Professional placement of students; National and international recognition of faculty and students; International collaborations and strategic alliances; High quality education and research in pharmacy and to teach pharmaceutical health care to individual and societies;. To grow and improve the abilities required for pharmacy practice in any environment; To deliver high-quality instruction for improved patient-centred care through community involvement.
Objectives
During the pandemic, pharmacists performed a crucial role as healthcare professionals by interacting with the population, continuing to care for patients with chronic illnesses, working in hospital pharmacies, and offering COVID-19 patients pharmaceutical care. They also offered trustworthy knowledge for avoiding, recognizing, treating, and managing coronavirus infections.
Effective vaccines and therapies have been found thanks to the work of pharmaceutical experts. In summary, the pharmacy profession has been exhibiting knowledge, fortitude, bravery, and commitment to the greatest caliber of care.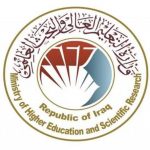 Meet Our Team
Best Team in the Region
On Tuesday 9th of May ,2023 the College of...