Department of Architectural Engineering
Since 2007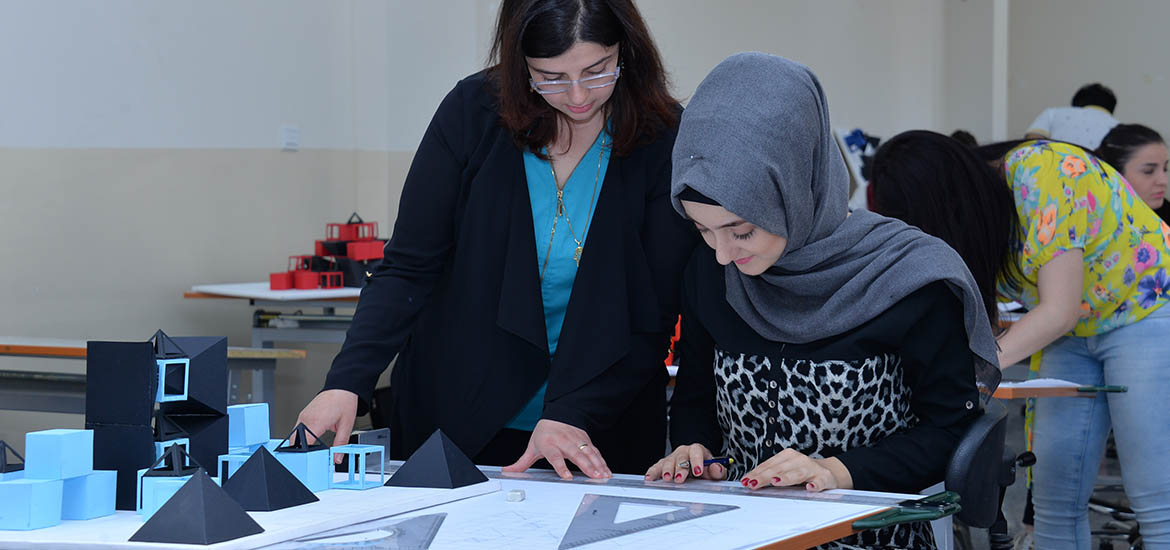 Description
Architectural Engineering Department was founded in the academic year 2009-2010. The department offers an opportunity to receive a teaching level that reaches to the international standards, maintaining the social and traditional values, authentic spirit of the local context and local climatic and environmental criteria as main bases for the obtained architectural education. The curriculum includes theoretical and practical courses in addition to the requirement for a local practical training which all together equips students with the necessary skills to enter the employment market as architectural engineers and designers.
Mission
To support the development of Kurdistan region, Iraq and its surrounding countries by providing qualified educational programs, establishing research and offering technical services related to architectural engineering
Vision
"The department's vision is to be a regional leader in architectural engineering education serving the needs of Iraq and its region. The department of architecture engineering aims at providing innovative designers with a high level of engineering education and knowledge so they can bridge the gap between knowledge and creativity. "
Objectives
We prepare our students for successful carriers in the following fields: 1-Architecture, Interior Design and Town Planning.
2- Graphic Design, advertising, packaging design, illustration, animation, Computer application and simulations.
3-Heritage and culture management, exhibition design and publicity and general design consulting.

Meet Our Team
Best Team in the Region