Department of Physiotherapy
Since 2017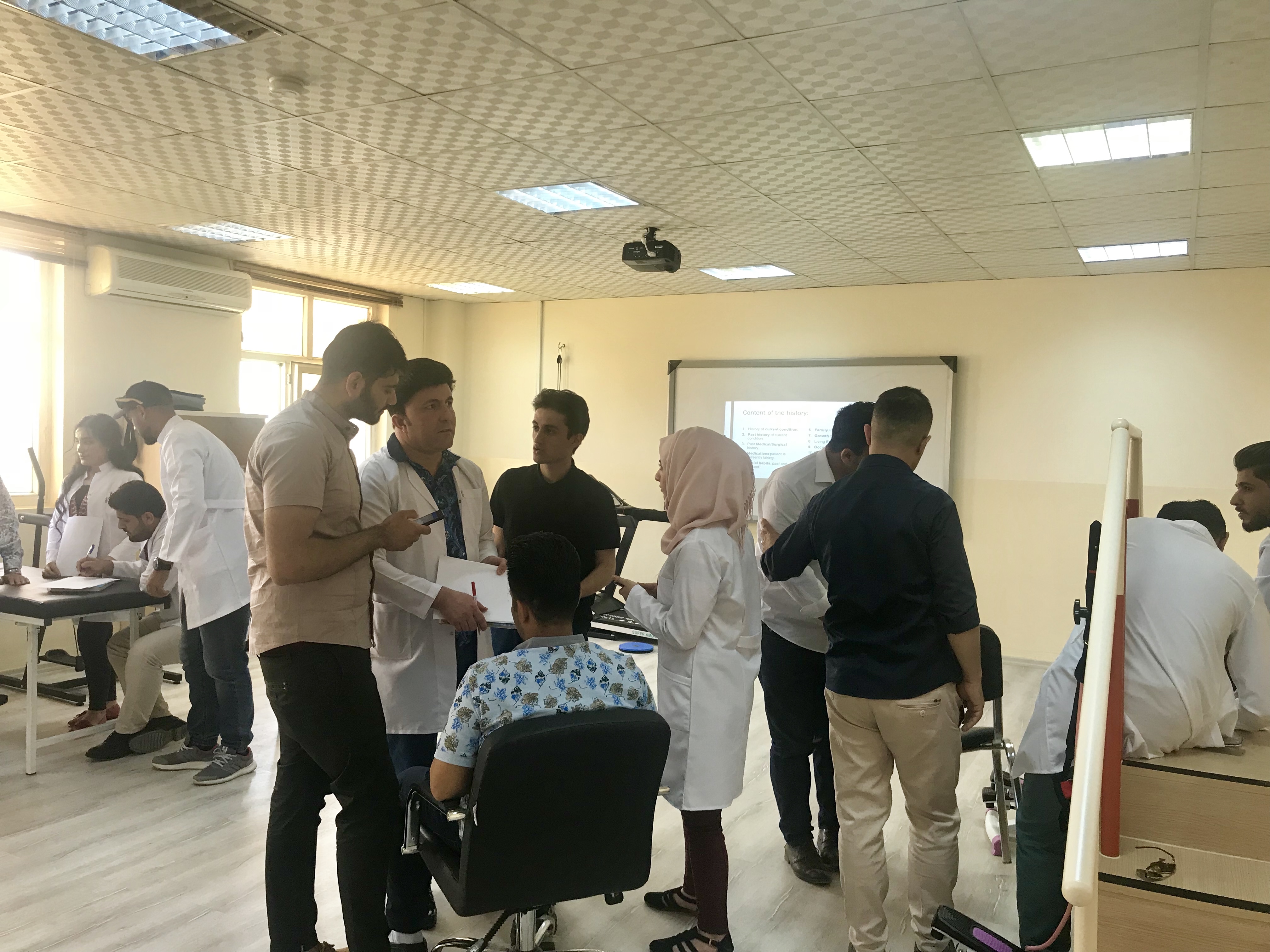 Description
Physiotherapy/Physical Therapy is a health care profession dedicated for the improvement of overall quality of life, prevention of disability and promotion of positive health. The Bachelor degree of Physiotherapy (BPT) curriculum at Faculty of Health Technology in Cihan University-Erbil, is in accordance with global standards to keep up the knowledge base of Physical Therapy and top priority is given for one-to-one Theory and practical and clinical teaching. To enhance the practical skills along with class room teaching, students will be posted at various centers throughout the duration of study. This program is extended over a period of four years. On successful completion of this program, the student will be awarded the degree of Bachelor of Physiotherapy (BPT) and qualify as a Physical Therapist, which would be a stepping stone to a challenging career. Who is a physical therapist? • PTs evaluate the client/patient by using appropriate clinical methods and procedures associated with physical therapy practice • PTs develop a treatment plan of care by using a range of physical therapy techniques and procedures to promote the individual's functional ability and overall quality of life by restoring the functions and prevent disability. • PTs perform physical therapy intervention procedures by using appropriate clinical and research decisions/tools for rehabilitating clients/patients. • PTs promote health in general as well as competitive level, in areas such as sports, work productivity and geriatrics by effectively interacting and maintaining good interpersonal relationship with other health care providers based on ethical and legal guidelines.
Mission
•Advance the profession of physiotherapy in Kurdisatn region as well as in the country by graduating highly skilled physiotherapists' in a dynamic health care environment.
•Prepare a highly capable physiotherapy workforce with excellence in patient care delivery, multifaceted leadership to improve the health of individuals and communities in adherence to regional standards.
•Prepare the graduates for interdisciplinary roles as physiotherapists, educators, and researchers.
Vision
Bachelor of Physiotherapy (BPT) program envisions to be recognized internationally for quality education, evidence-based physiotherapy practice, clinically integrated education through collaboration from specialized professionals and excellence in research.
Objectives
The overall objective of the course is to train professional physiotherapists. Therefor the aim of the program is to educate high quality university-level physiotherapists on the basis of the latest fundamental and applied interdisciplinary science and modern technological achievements. The graduates will be ethically responsible, creative and enterprising, professionally providing modern research-based physiotherapy services, which include testing and evaluation of the patient's clinical condition, the need for physiotherapy and diagnosis, planning, implementation and evaluation of the effectiveness of the physiotherapy procedures.
Meet Our Team
Best Team in the Region