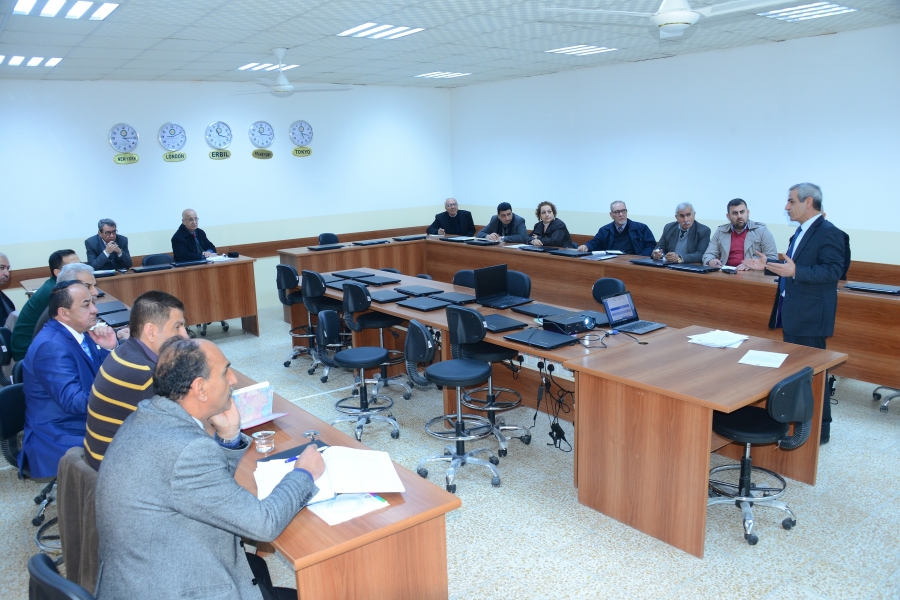 First semester`s statistics
On Saturday 30/1/2016, Dr.Fuad Shareef, the University`s president met the heads of the scientific departments, registration and administration managers.
The meeting was regarding the statistics which have been sent by the department of education and planning at the Ministry of Higher Education in Kurdistan region of Iraq. 
The points were analyzed and views have been exchanged between Dr. Fuad and the attendees in order to provide an accurate scientific statistics for the Ministry.
In addition to this, they discussed the University`s preparations for the second semester of this academic year.