Sports Unit at Cihan University-Erbil
Vision
Provide education, training, management and organization of sports activities to support the university sports process for students at the university and provide a healthy internal environment.
Mission
Raising the level of sports at the university, which contributes to the preparation of the student to serve the country in the process of promoting development by providing the appropriate environment for the exercise of hobbies and the use of sports programs to enhance the movement of sports in the country at all levels.
Objectives
Managing and organizing activities in all departments and sections of the university and developing  plans to achieve the best levels and results in  sports.
Increasing  student's fitness level.
enriching  university life by removing stagnation and boredom and filling the student's space time  with sports and recreational programs.
Rooting the spirit of belonging between the departments and teams of the University.
Cooperation among students through sports events.
Linking  the university to the community through competitions and meetings inside and outside the university.
Infrastructure
Football Stadium with Power Games
Mini football stadium
The basketball open court
The volleyball open court
Handball open field
Ground tennis court
Fitness Hall
Indoor swimming pool with Olympic standards
Closed hall multi-games
Activities
Organizing mini football tournaments at the level of sections and departments
Organizing the volleyball championship for students and professors
Organizing the table tennis tournament for students and professors
Organizing  chess tournament for students
Organizing a swimming championship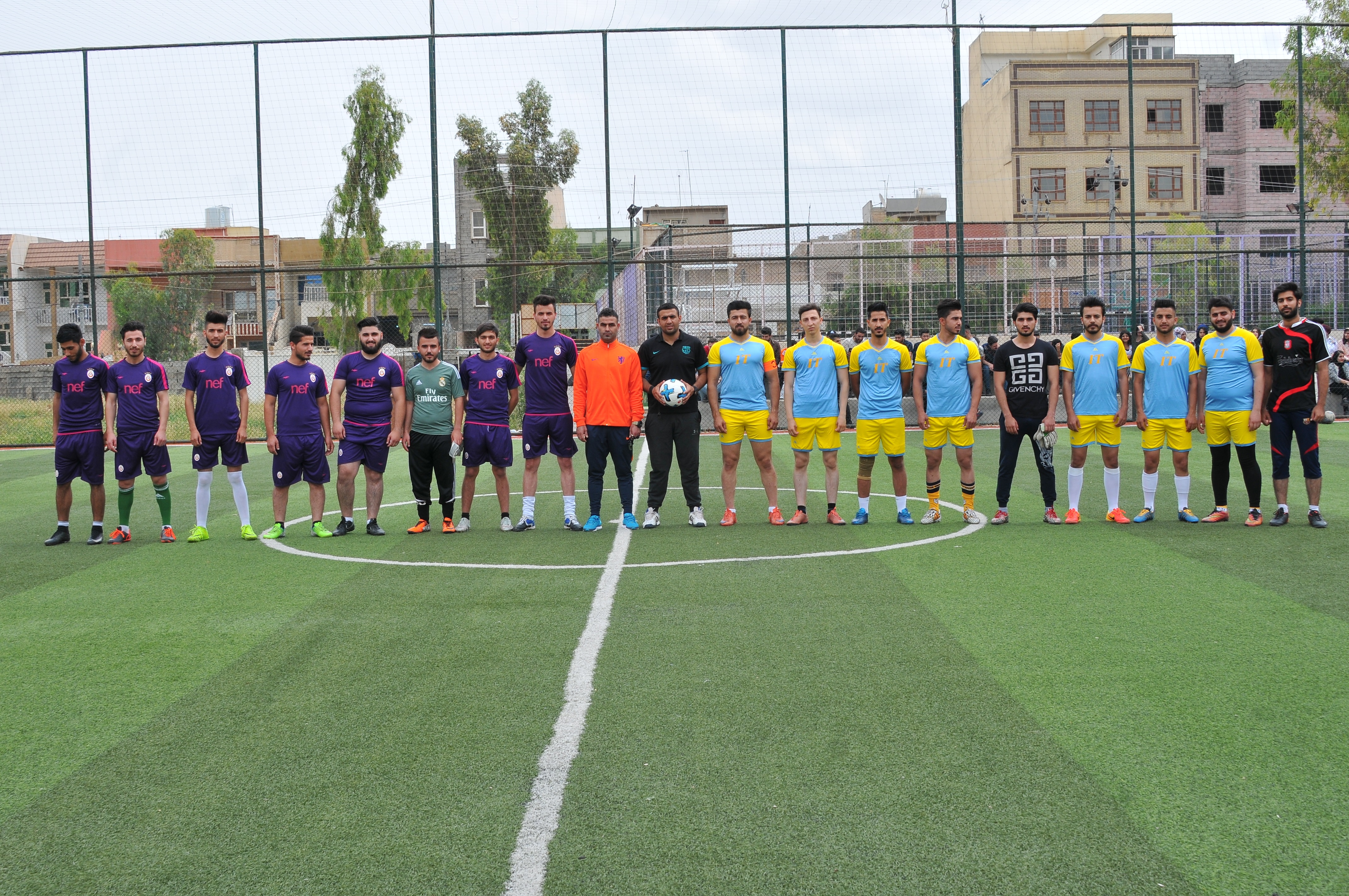 Cihan University Club
This Club is one of the institutions of Cihan University which receives its material and moral support from the university and participates in all sports activities in Kurdistan region.
Club Structure
General Authority: The highest authority in the club and its members are composed of founders, administrators, honorary members and members. They elect the administrative body by elections held every four years.
The administrative body of the club consists of seven members.
Club teams
The football team of applicants participates in the second division clubs of the region.
Al-Khamisi football team for girls participates in the clubs of the excellent class of the region (won fourth place in the region).
The junior team participates within the Premier League clubs of the region.
The youth football team participates in the first division of the region.
The club has a football school for the education and refinement of talent for teenagers and younger, from the age of 6 years up to 14 years. Cihan School Club won the first place in Erbil for ages between 13-14 years.
Contact Us
For more information you may contact us at the following address: 100 street, Nawruz, Erbil, Cihan University-Erbil
Phone No: +964 (750) 7381000
E-mail: info@CihanUniversity.edu.iq