Department of Interior Design
Since 2013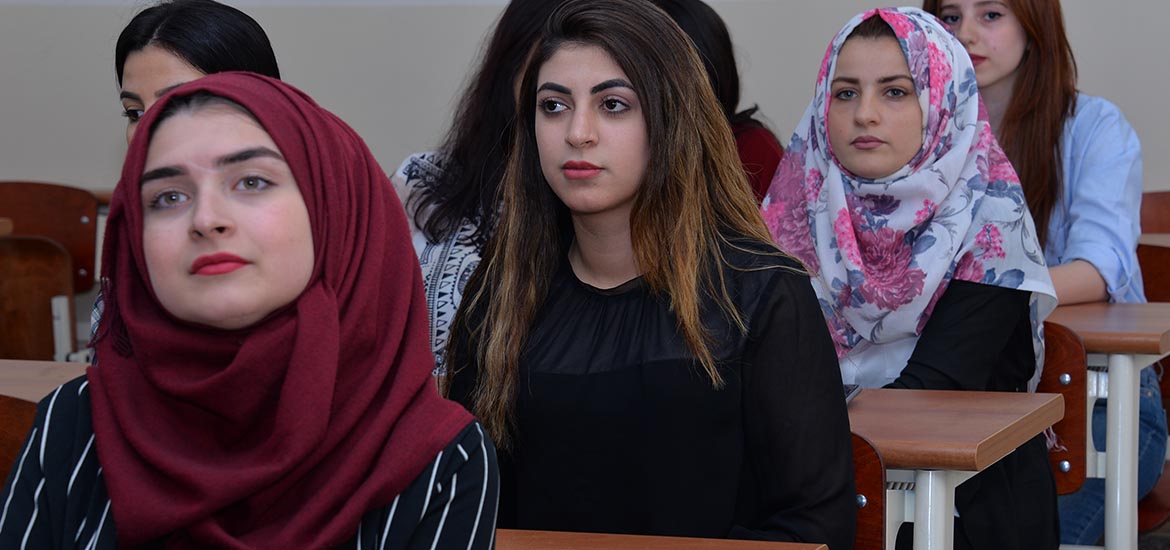 Description
Department of Interior Design was established in the academic year 2014-2015. The department program provides students with broad exposure to aspects of interior design practice at the entry-level. The program is grounded in research-based problem-solving in addition to a variety of cultural, environmental, and historical perspectives. The Interior Design program recognizes the highest academic standards established by profession. After graduation, students are ready for the challenges of the market as Interior designers who understand sustainable design and the construction and technical requirements in Iraq's interior design industry. Our students are our representatives. After four years of study, they become our nobles .besides, and a department provides locale training opportunities while maintaining international interior design education standards.
Objectives
Enabling students to master all technical and practical aspects of Interior Design.
Training students to solve different interior design problems and applications through intensive studio work.
Training students to operate with the most recent and relevant software in interior design.
Training students in free-hand drawing, painting, photography, construction and materials, lighting and acoustics, furniture, 2-D and 3-D design, and green design.
Helping students understand the historical as well as theoretical developments in Interior Design.
Enabling students to conduct academic research and critical analysis in fields related to Interior Design.
Preparing students for employment by focusing on internship and professional aspects such as materials, bills of quantities, contracts, and ethics of conduct.
Job Opportunities
An Interior design degree gives you visual, planning and technical skills meaning students will be set up for a creative, design-based career. Jobs directly related to your degree include:
Interior and spatial designer: Interior and spatial designers use their creative skills and technical knowledge to design and renovate internal spaces and structures.
Furniture Designer:

It is multi-faceted, from drawing and planning to build models and prototypes. Part of their job is creating custom furniture to best fit a room in either a house for daily use, a showroom to highlight or accompany a product, or in offices. Many furniture designers are well versed in architecture, craftsmanship, and carpentry designs. They use materials like wood, metals, fabrics, and textiles.

Lighting Designer:

The job of a lighting designer is to ensure adequate lighting is present throughout the space in question. One of those interior design careers takes some profound scientific knowledge: understanding schematic designs and decorative products, such as lighting fittings, shades, and luminaries. Having a comprehension of all the types of lighting is highly recommended.

Exhibition Designer:

Interior designers who work in museums, libraries, galleries, or historical sites are called exhibition designers. These designers also work in retail stores and boutiques, where they design scenes that best show the product being marketed. The exhibition designer assembles and installs the equipment for the show or display. Exhibition designers are decision-makers of the main decor of the exhibit as well. Knowledge of modular stand designs and 3D imaging is a must. 
Meet Our Team
Best Team in the Region