Department of Interior Design
Since 2013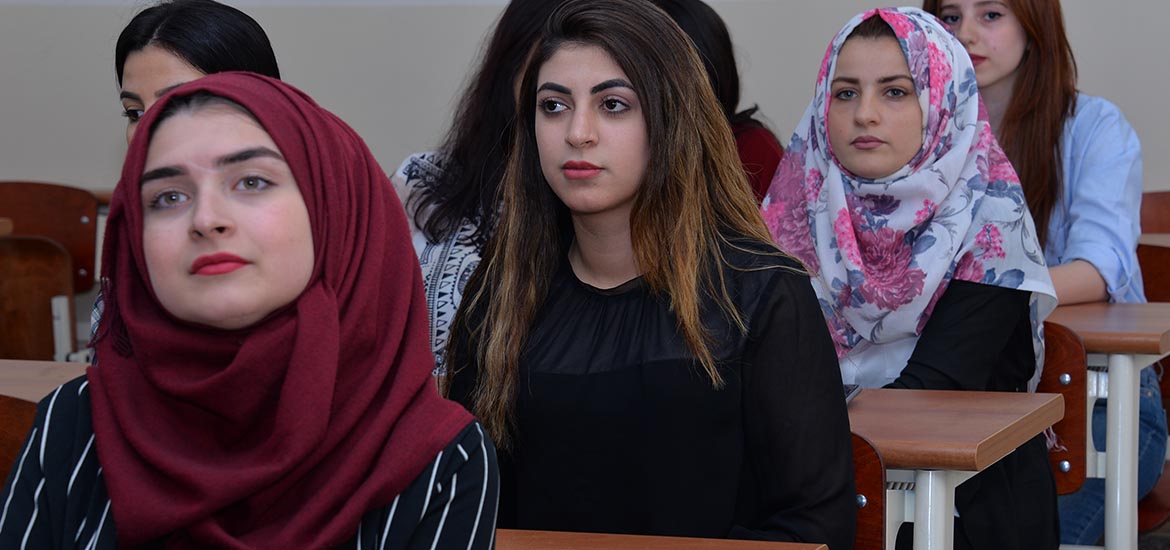 Description
The Interior Design program provides students with broad exposure to the practical aspects of the interior design at the entir level. The program is based on problem solving in addition to a variety of cultural, environmental, and historical perspectives. The Interior Design program recognizes the highest academic standards established by the profession. After graduation, students are ready for the challenges of the market as Interior designers who understand sustainable design and the construction and technical requirements in local and international industry. Our students are our representatives who , after four years of study,will become effective designers in various sectors.The department also provides opportunities for local training while maintaining international standards of interior design education.
Mission
To support the development of Kurdistan region and Iraq by providing a qualified educational programs, establishing research, and offering technical services related to Interior Design Studies.
Vision
The Department's major task is to help its students develop the relevant life-long theoretical, practical, and analytical competencies with emphasis on creative design and thinking.It also emphasizes independent judgment and technical computer skills within national and global cultural awareness to help them become well-informed, creative, and competent interior designers.
Objectives
We prepare our students for successful carriers through the following :
1. Enabling students to master all technical and practical aspects of Interior Design.
2. Training students to solve different interior design problems and applications through intensive studio work.
3. Helping students operate with the most recent and relevant software in interior design.
4. Training students in free-hand drawing, painting, photography, construction and materials, lighting and acoustics, furniture, 2-D and 3-D design, and green design
5. Enhancing students awareness of the historical as well as theoretical developments in Interior Design.
6. Enabling students to conduct academic research and critical analysis in fields related to Interior Design.
7. Preparing students for employment by focusing on internship and professional aspects such as materials, bills of quantities, contracts, and ethics of conduct.
Meet Our Team
Best Team in the Region