Erbil, the capital of Kurdistan, 6000 years history and culture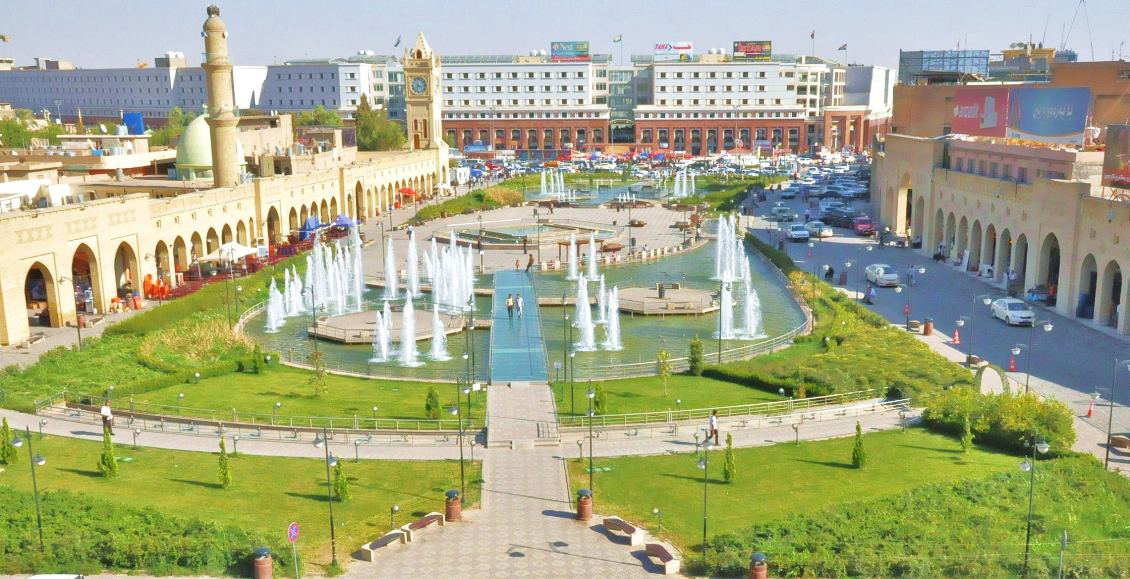 Erbil
The geographical coordinates of Erbil (also spelt as Arbil or Irbil and Hawler in local Kurdish language) is 36.2oN Latitude, 44.0oE Longitude and 420 meters above mean sea level. The Old City of Erbil along Qalat Street is very nice and a great way to enjoy the old city. Also a victor can especially enjoy the area in front of the old Bazaar or Souk just below the Erbil Citadel. There are water fountains in this small park and it is very nice to simply sit and relish the people.
When you are in Erbil you must make time to visit the old city especially along Qalat Street. You will not be disappointed because Erbil has many things to see: the Citadel, bazaar, parks, mosques, museums.
(Hawler) is the capital of Kurdistan Region and is the largest city in northern Iraq. It is located approximately 350 kilometers north of Baghdad and has about 850,000 inhabitants, and its governorate's population was over 2,000,000 in 2015. Human settlement at Erbil can be dated back to possibly 5000BC, and it is the oldest continuously inhabited areas in the world. At the heart of the city is the ancient Citadel of Erbil.
The city has been under the rule of many regional powers since that time, including the Assyrians, Babylonians, Persians, Arabs, and Ottomans.
The Climate
The climate of Hawler (Erbil) follows the Mediterranean climate, and is affected by cyclones and anticyclones developing on the Mediterranean Sea basin during the winter and summer months, respectively. It has been classified as a semi-Arid continental climate that is cold and wet in winter, hot and dry in summer. Spring and autumn are short seasons but pleasant. Long term average annual rainfall is over 400mm. The rainy season usually starts in mid-October and lasts until late May. December and January are the coldest, whilst July and August months are the hottest.
| | | | |
| --- | --- | --- | --- |
| Months | Rainfall (mm) | Max.Temp. oC | Min.Temp. oC |
| January | 80 | 13.3 | 4.1 |
| February | 77 | 14.9 | 5.0 |
| March | 76 | 19.6 | 8.6 |
| April | 54 | 23.9 | 12.7 |
| May | 21 | 32.2 | 17.3 |
| June | 0 | 38.5 | 23.4 |
| July | 0 | 42.2 | 26.6 |
| August | 0 | 42.0 | 26.2 |
| September | 0 | 37.5 | 21.8 |
| October | 13 | 20.6 | 11.8 |
| November | 40 | 14.3 | 6.5 |
| December | 72 | 8.8 | 3.8 |