Department of Medical Laboratory Science
Since 2022
Description
The Department of Medical Laboratory Science has a four-year program that awards a B.Sc. in Medical Laboratory Science. Students are trained by experts in several domains of biology, chemistry, and other basic sciences,by focusing on medical side. In addition to the practical side, the department emphasis on the ethics of medical practice and enabling students to use their medical skills that they have acquired through residency in hospitals and medical laboratories.
Mission
The program is intended to provide graduates with knowledge, abilities, and good practices in medical laboratory investigations. They will be ready to serve people, communities, and research Centers.
The Medical Laboratory Science program provides a learning environment in which students can become qualified laboratory workers. And due to exceptional training in language, awareness, and medical skills, the students will be fully prepared to diagnose the diseases as professionals.
Job Opportunities
The unique scientific background that the students receive in the Department of Medical Laboratory Sciences provides many professional career opportunities, where MLS graduates find jobs in a variety of areas including:
 Hospitals, clinics, and reference laboratories
 Specialty area of laboratory (e.g. microbiology, hematology, chemistry, blood bank, toxicology  ...etc.)
 Sales representative in laboratory equipment companies
  Academic medical research centers
 Laboratory information systems
  Colleges and Universities
  Veterinary laboratories
  Forensic laboratories
Vision
Our vision is to be a leading Department of Medical Laboratory Science in Iraqi and Kurdistan Universities to graduate professionals in Medical Laboratory Science who can provide high quality service in Medical diagnosis and Research Laboratories.
The department will strive to be a competitive contributor in creating and implementing information, skills, and up-to date technology which will enhance students' ability to diagnose and treat diseases
Objectives
Preparing qualified persons for leadership roles in basic and advanced professional medical laboratory Scientist.
Collecting and analyzing clinical data to provide accurate result interpretations which aims to improve patients care.
Demonstrating high level of commitment and adherence to ethical behavior and safety regulations and social responsibilities.
Serving the community.
Promoting student-centered learning
Pursuing excellence in teaching.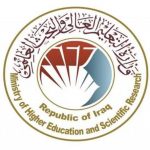 Meet Our Team
Best Team in the Region
In the continuation of the scientific activities of the...