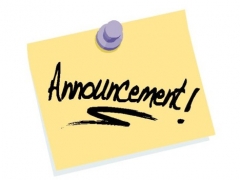 An announcement from Cihan Univesity`s presidency
Cihan University-erbil congratulate dear students on the new academic year 2016-2017.
We would like to announce our dear students that, Sunday 9/10/2016 will be the start of the new academic year. 
We have also dedicated this day to ovation the top students of the scientific departments of the University.
There will be also a seminar presented by the head of the departments about the educational program, the cultural and scientific activities of the new academic year.