Banking and Financial Sciences Department held an online meeting between the staff and the students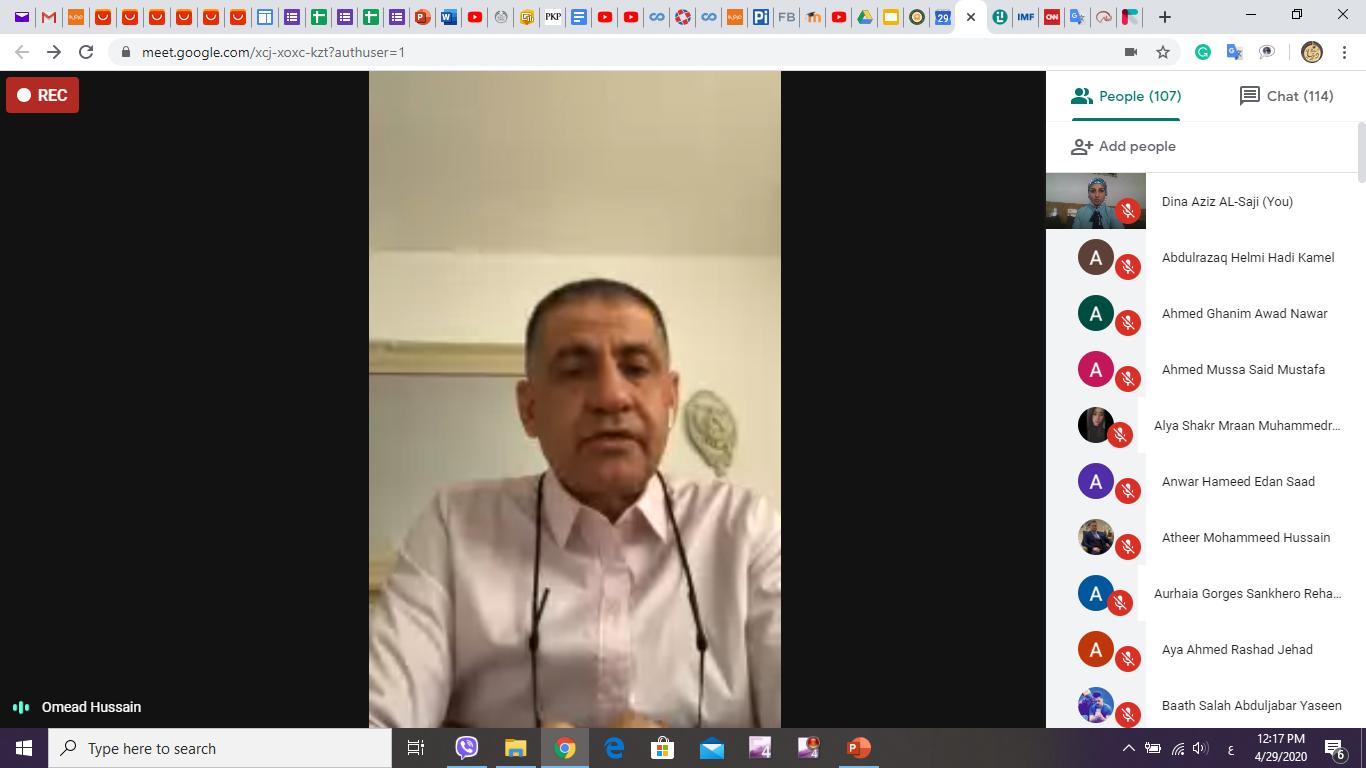 The head of the Banking and Financial Sciences Department Lecturer. Mr. Omead Ibrahim Hussein, held an electronic meeting using Hangout Meet application with the all four levels students of the department wand lecturers.
The aim of the meeting was to discuss the necessity of adhering to the duties and responsibilities of E-learning for both parties. Where he presented them with the mechanism and formula of the current learning and knew them about their duties and what are the penalties for not complying with them. He listened to the notes of the lecturers and the students' inquiries and answered them, stressing that there is a solution for each aspect of the current situation.