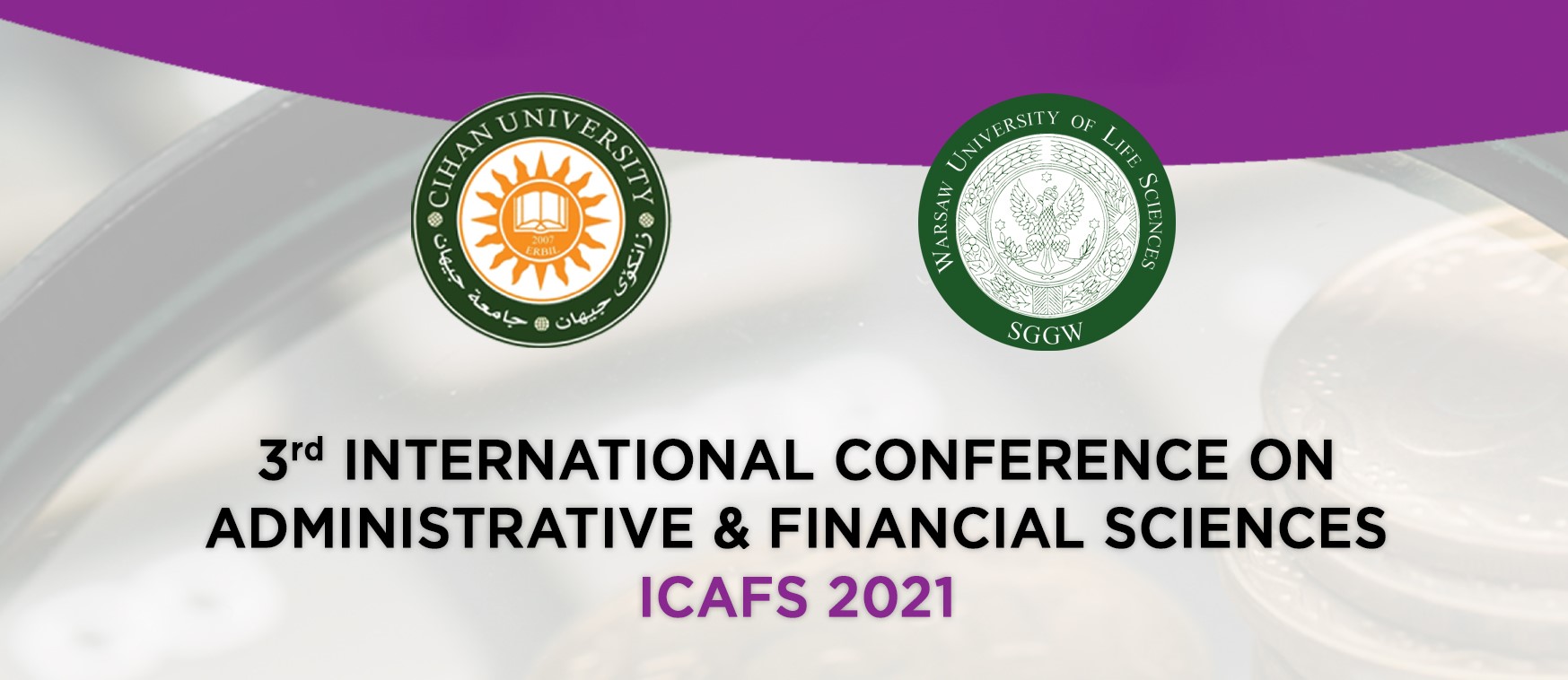 Cihan University-Erbil will hold the third international scientific conference for administrative and financial sciences
Under the auspices of Dr. Aram Mohammed Qadir, Minister of Higher Education and Scientific Research, and with the presence of some considerable number of researchers from Kurdistan Region, Iraq, and some foreign countries, Cihan University-Erbil Joint with Warsaw University of Life Sciences are holding its third International Scientific Conference for administrative and Financial Sciences.
     The conference takes place at Cihan University-Erbil on next Wednesday, April 7th, 2021, following all health and safety protocols. Some high quality researches from researchers, lecturers and experts of different countries like Britain, Poland, Malaysia, India, Turkey, Jordan, Egypt, and Qatar were submitted. In addition, some seminal articles in the fields of administrative and financial sciences from Kurdistan Region and Iraq will be presented.
     The conference lasts for two days. After the opening ceremony, several topics will be delivered. Later, the researchers and experts will discuss the contents and results of the researches.