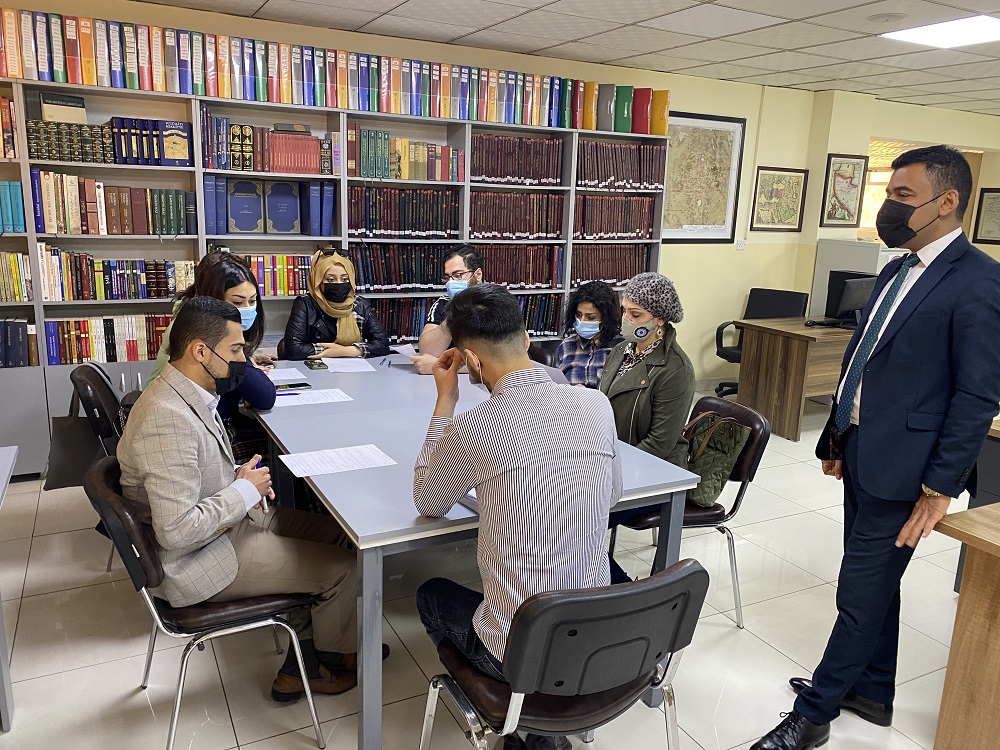 Forming an analytical team of students from Department of International Relations and Diplomacy
on Sunday, 28th of  March, 2021 and within the scientific activities for the academic year 2020-2021, the Department of International Relations and Diplomacy formed an analytical team from a group of second year  students in the department. The team was formed under the supervision of Dr. Muhanad Abdul Rashid who is a member in the teaching staff of the department.
The scientific activity was divided into two parts; the first part included gathering information, while the second part included the analysis of these information. Dr. Muhannad Abdul Rashid started by giving a lecture about the nature of information circulating on websites, the method used for obtaining the most reliable information from  sites and how  not to  adopt unreliable information, the method of interrupting information and defining the analytical vision and its importance in the field of international relations.
After that, the team decided about the topic that is going to be analyzed. It was agreed to follow up the latest economic developments in the field of international relations and diplomacy. The analytical team proceeded to the stage of gathering economic information for one hour from international news sites, and then the team moved to the second part of the activity by presenting the information obtained by each student and excluding similar information. The team focused on discussing the most important topics.
The discussion was about three main points; the first point included internal economic developments, while the second was about regional economic developments. The third part included global economic developments and the linkage of all points with each other. The team came up with an analytical view that the global economy directly affects economic activities within countries.