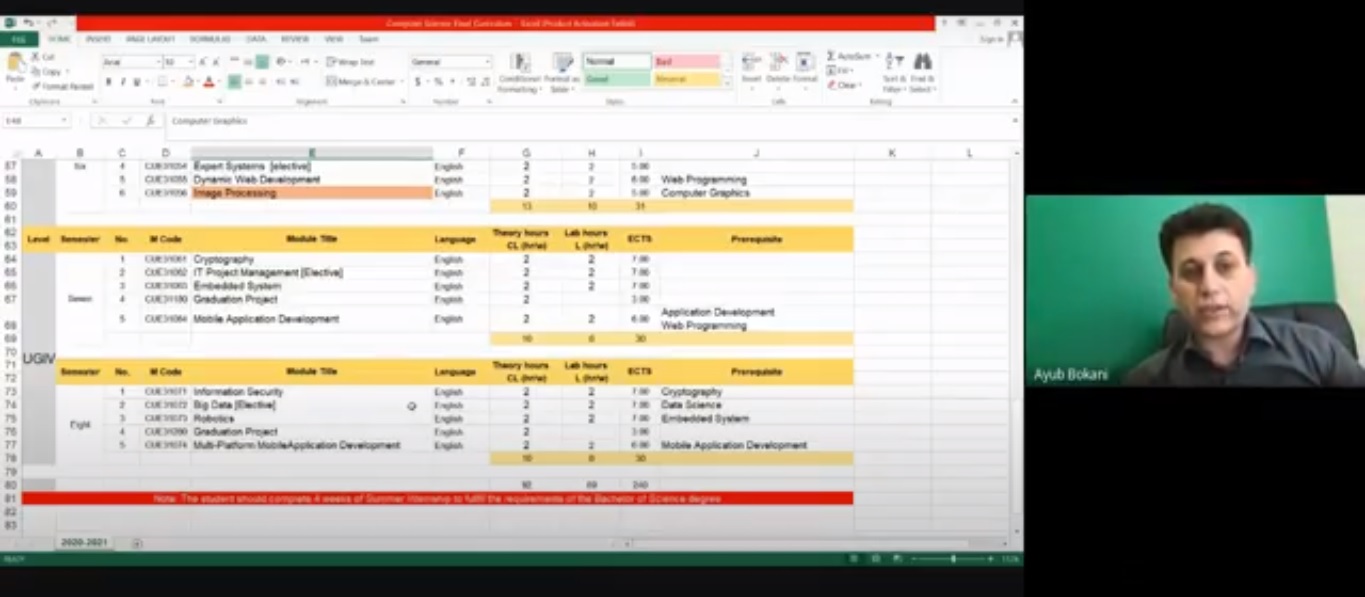 Holding a Meeting with a Discipline Leader at CQ University
Department of Computer Science held an online meeting on September 15, 2020 with Dr. Ayub Bokani, Discipline Leader of Mobile and Computing Apps at Central Queensland University, Australia. The main objective of the meeting was discussing the new suggested curriculum of BSc. of Computer Science program for academic year 2020-2021.
During the meeting, Dr.Ayub focused on their researches in designing the curriculum of different programs at CQ University. In addition, he made suggestions for improving the academic program of BSc. of Computer Science in Cihan University-Erbil.